Five Minute Friday is sponsored by Kate. Every Friday writers get together and write with the word provided for 5 minutes and then post and share. You can find other posts like this here.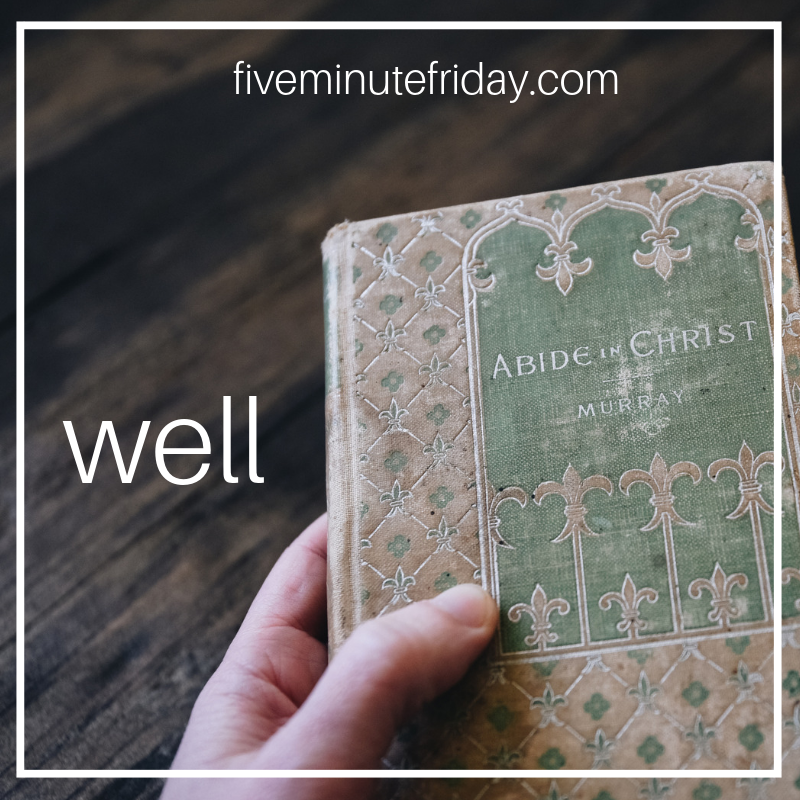 I am a well read woman. Some people would say this is dangerous.
I am a person who cares about my well being and the well being of the loved ones around me.
I like a well cooked meal, but not a well done steak.
Filling the creative well is important to me and I am always seeking ways to do this action. Reading is partly how I do this. Also writing is a way I do this. Having life giving conversations is another way I believe to fill the well.
"Well, well, well" makes me think of someone who is judgmental.
The idea of Welsch rabbit comes to mind which is not rabbit at all but a fancy grilled cheese. I learned this a few weeks ago when I looked it up for a story I was writing.
Well, I guess that is the end of my five minutes today!