A list of inspiration things you may not have stumbled upon until now!
This is an installation in the Brooklyn Museum which is a triangle table honoring 39 women with a place setting.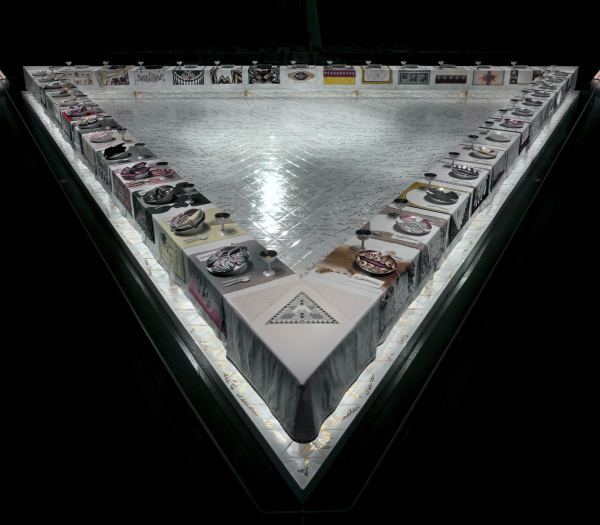 The triangle table is unusual. There is the thought of who would I honor in such a piece. I imagine this as short story with the description of the woman and the objects that are associated with them. This art piece has stuck with me for a while. I need to write the story!
2. Questions as Poetry Prompts
This is a picture of my copyright 1985!!! version of The Book Of Questions. I love this little treasure. I have used it to journal, have conversations, get to know someone, etc. Do you have a book you have had forever?
I heard an idea this week to use questions as poetry starters! I had not done this before and got out this book for the purpose. The poet (see #3) I was inspired by used Facebook questions that popped up on her feed for her poems.
While listening to The Drunken Odyssey podcast King interviewed the poet Amy Watkins. She wrote a book of poetry based on questions given to her through her feed on Facebook. She was actually angered by some of the questions. Check out her book LUCKY. Mine is on its way.