Smelly markers – the good smelling kind! The ones that conjure up memories!
I love the Mr. Sketch Markers for anchor charts. They last forever and the smells bring great stories to mind.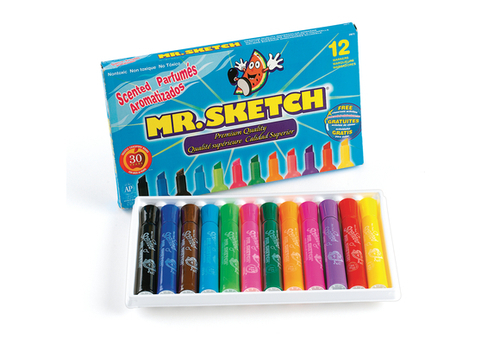 At the end of last school year, I was able to order some markers for teachers and myself. I brought them to my presentation on Wednesday and everyone went crazy with "OOO I love those "and "Can I smell them?" I even converted a couple of people who were not on the Mr Sketch marker train.
You know your kids have been into the markers when a colored dot is on their nasal septum (that part between the nostrils) even if they claim they have not been sniffing the delicious scents!
My favorite scent is the Brown Marker that smells like cinnamon. YUM!
In my presentation last week, someone said it would be great if there was a marker that smelled like McDonald's french fries. Broccoli would not be a good scent for green. What do you think? What do you think your students would say?
Writing Exercise:
Go write!