Have you been to the Food Charlatan website? Oh my goodness! If you love great food and easy to follow recipes with great photos then you need to click here.
I have made several of her recipes,  but last night I tried the Pesto Penne Pasta with Chicken. It was simple to make with great taste! The picture below is the Food Charlatan's from her blog post with the recipe.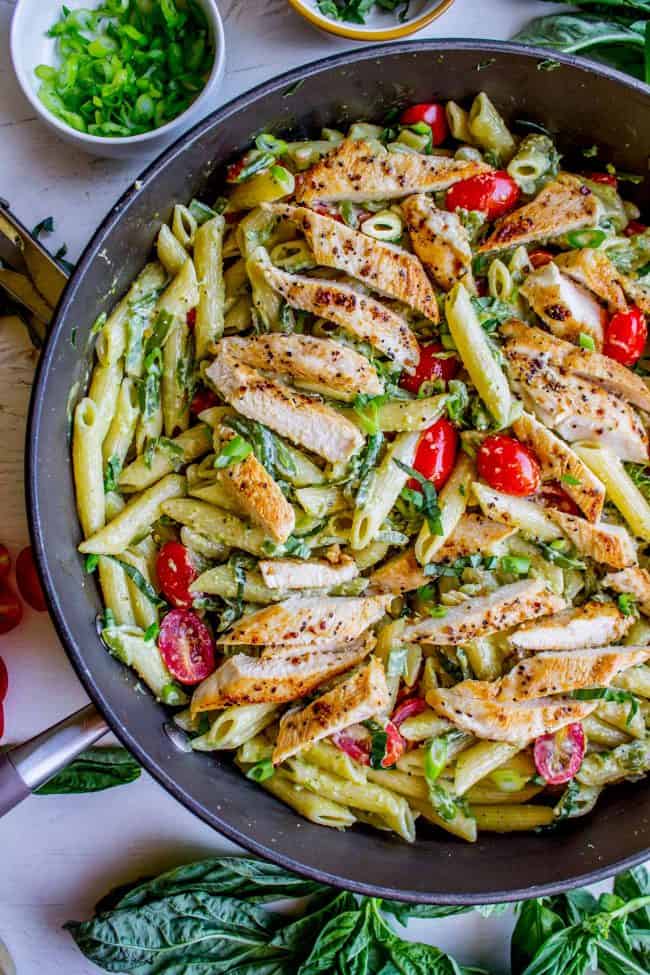 A new technique I learned was to boil the pasta for 5 minutes and then add the frozen green beans to cook with the pasta for the last 4 minutes or so. It turned out perfectly.
The seasoning combo for the chicken I was a little leery of but it is delicious. It is served warm. It is all on the stove top too so it is great for a warmer day. I did use chicken thighs instead of chicken breasts. It is just the preferred cut in my household.
Next time I think I will add mushrooms for sure. I also thought about asparagus and peas.
I have leftovers for lunch and am looking forward to eating it again!
I am wanting to cook some more over the summer break when I have a little more time. I have several recipes from the site in the queue to try next!
Happy cooking!