Here are 5 things that are fun and interesting from around the web this week!
Tricky Test Genius Brain App for Android       
My daughter had me download this game and we have both been playing it. It is super addictive and fun!
2. Lady Writer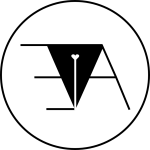 This site is full of amazing resources for writing. There is so much I will be occupied for a while! I am working with Tarot cards and a story building graphic organizer. IT IS GOLD!
3. I was just introduced to Joe Fassler and his writing. How did I not know about him before? He writes this amazing series for the Atlantic called By Heart. Famous writers share their favorite snippets of text and share details about their process and writing. It is fascinating and well done!
4. Chuck Wendig's terribleminds website and blog
This short story is amazing and worth the time to read! You will want to reread and gasp out loud. You can read it here.
5. This from poet Kaveh Akbar!